We are a team of entrepreneurs with a vision: help others build the business of their dreams. Our focus is on developing technology for the small business owner, entrepreneur, and work-at-home professional that fills a void left by the bigger business solution providers today.
Our mission is simple: Elevate your Business, Simplify your Life.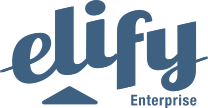 A complete mobile marketing solution.
Build your brand. Share your message. Watch your business Grow.
Enterprise Solutions
Businesses of any size can benefit from our complete suite of solutions.
Our Enterprise solutions provide businesses complete control of their brand and messaging in the marketplace, while simultaneously positioning employees with the hottest mobile marketing technology on the market.